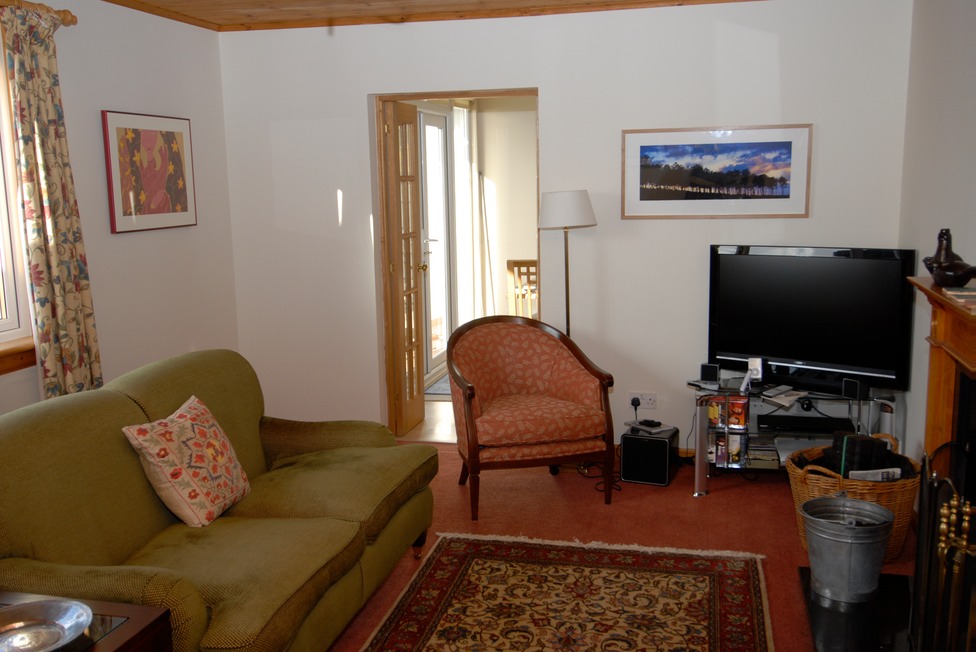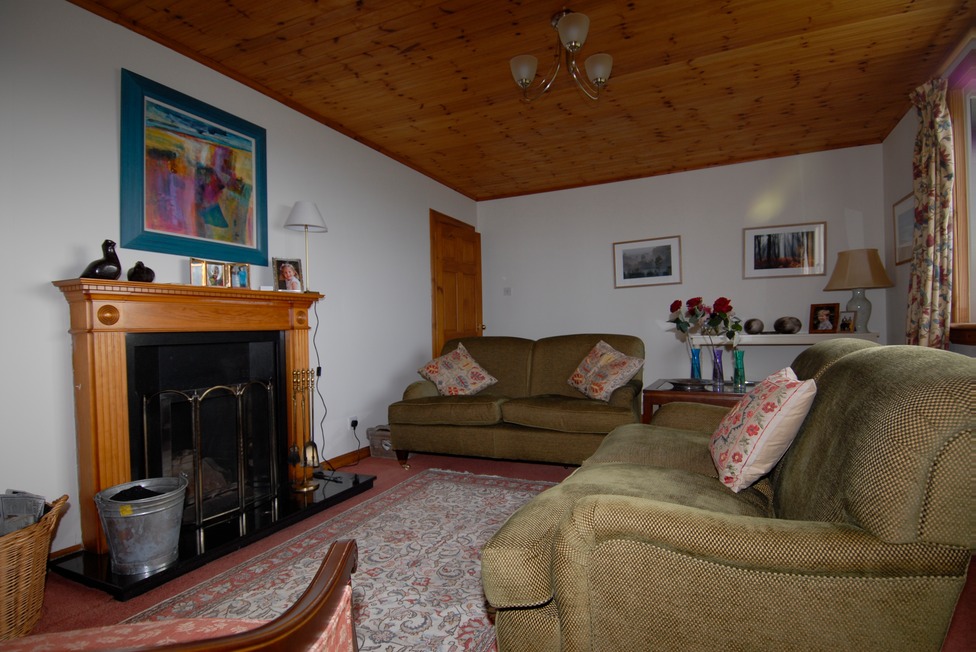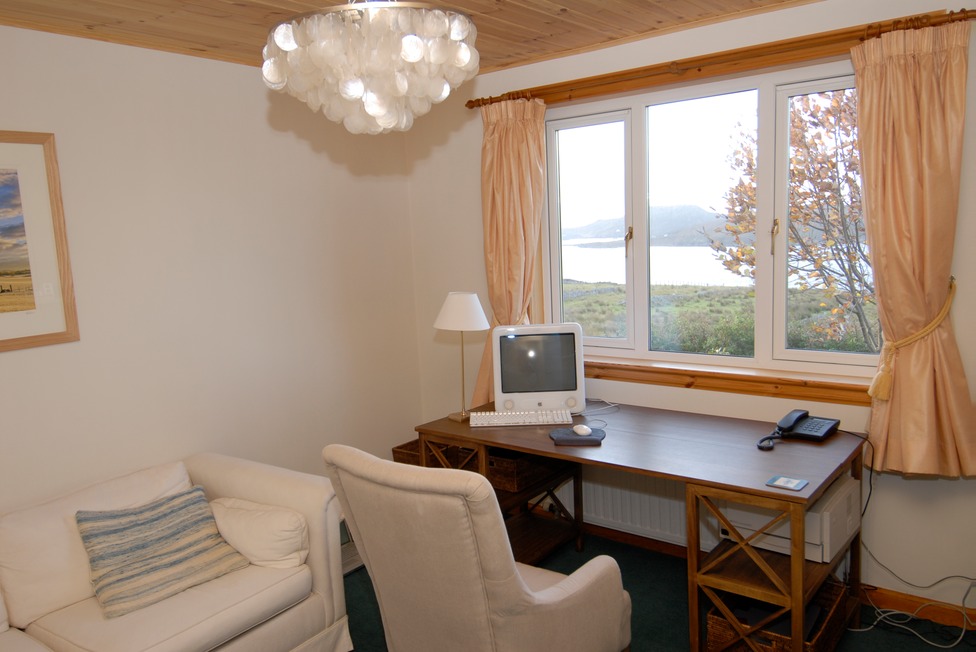 The sitting room has two sofas and an easy chair. The real fire is very welcoming after a day on the hills. We are moving to burning wood rather than coal.
The study has a well stocked book shelf, plus computer with broadband connection. The study has a sofa for quiet escape!
We have high speed broadband thanks to the wonderful Highland Community Broadband, and it has capacity to stream music and video. We have as a consequence installed a smart TV (with the usual streaming services, plus a Freesat receiver for all free to air broadcasts) as well as two Naim streaming loudspeakers which will play from internet (inlcuidng all radio stations), streaming services or your own smart phone or tablet.